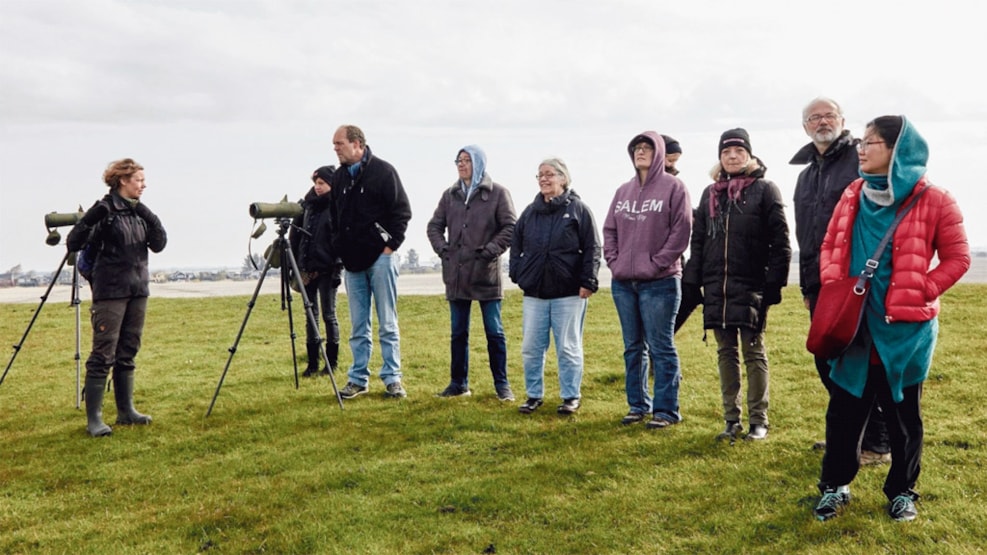 The bird life of Mandø
Experience the Wadden Sea National Park's fantastic birds on Mandø together with the Wadden Sea Center.
The Wadden Sea is known for the many migratory birds that come by every year, in addition, there are many birds that breed in the Wadden Sea in spring and summer.  While hiking on Mandø, look for the seasonal bird life, breeding birds in the spring and large flocks of migratory birds in the autumn.
There is a tractor bus from the Wadden Sea Center to Mandø. Coffee and cake are included in the price.
Bring some food and drink and possibly binoculars.
Duration approx. 4 hours.
Mandø's bird life takes place
08.10. 16.45