Tours
The area around Esbjerg offers countless attractions for guests of every type. We have compiled some trip suggestions offering exciting experiences to suit all tastes.
Tour suggestions for groups
Within an hour's drive from Esbjerg you will find a number of unique sights such as the unique Wadden Sea (Unesco World Heritage Site), Fanø and Mandø - charming islands of the Danish Wadden Sea, RIBE - the oldest and the most picturesque town in Denmark, Legoland - the original Legoland Park, Blåvand - North Sea beach and Tirpitz Museum (WW2 and amber).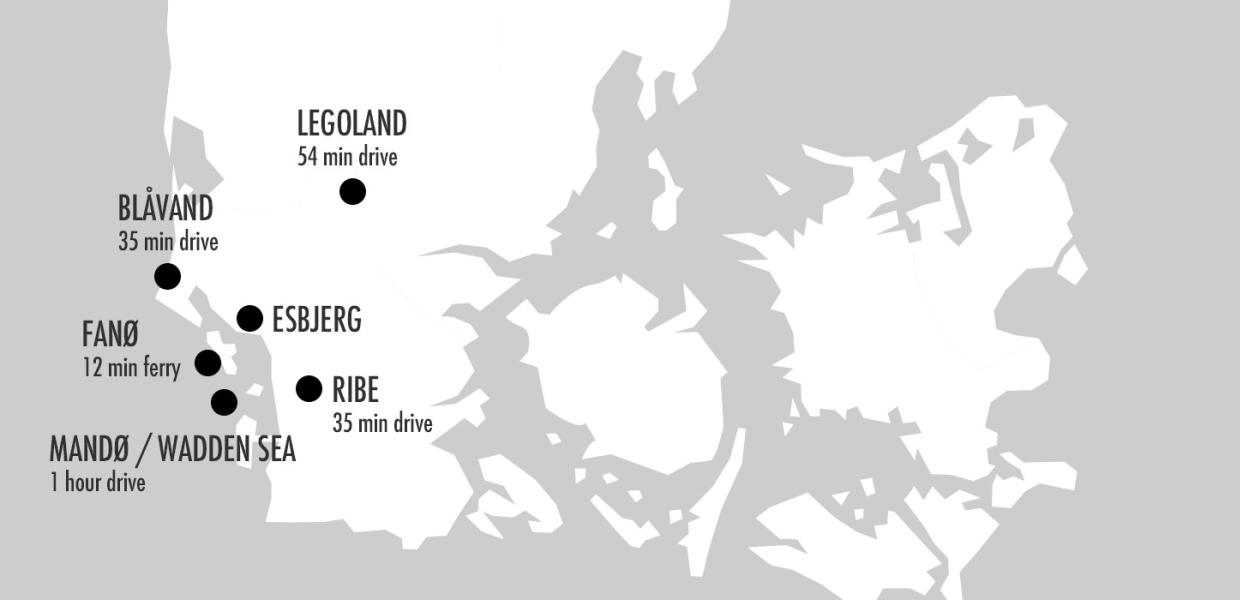 Photo:Vadehavskysten
And Esbjerg the port of destination is also worth a visit. The sea is the central subject for main attractions in Esbjerg such as the Fisheries and Maritime Museum and the famous sculpture Man Meets the Sea, but Esbjerg also offers excellent shopping possibilities in one of Denmark's longest pedestrian streets not far from the harbour.
Guide service and prices 2022
Our local guides manage English and German.
DKK 500 for the first hour
DKK 425 per following hour 
DKK 500 in case of cancellation within 24 hours of estimated start
The guides are paid from the hour they are scheduled to meet at the harbor. Usually 30 min. before tour start.
Transport expenses must be expected in case guides from Ribe have to travel to Esbjerg or to another port or in case guides from Esbjerg have to travel to another port.